Fall Into Books with A Book a Day
You are invited to join A Book a Day, our staff, supporters, partners, and friends, for a fundraiser to enable us to continue our work promoting educational equity in Philadelphia and beyond.
This family-friendly event will be a celebratory kickoff to another year of serving children in our community through our book donations, our project-based learning programs, and our website which connects students with artists, writers and illustrators.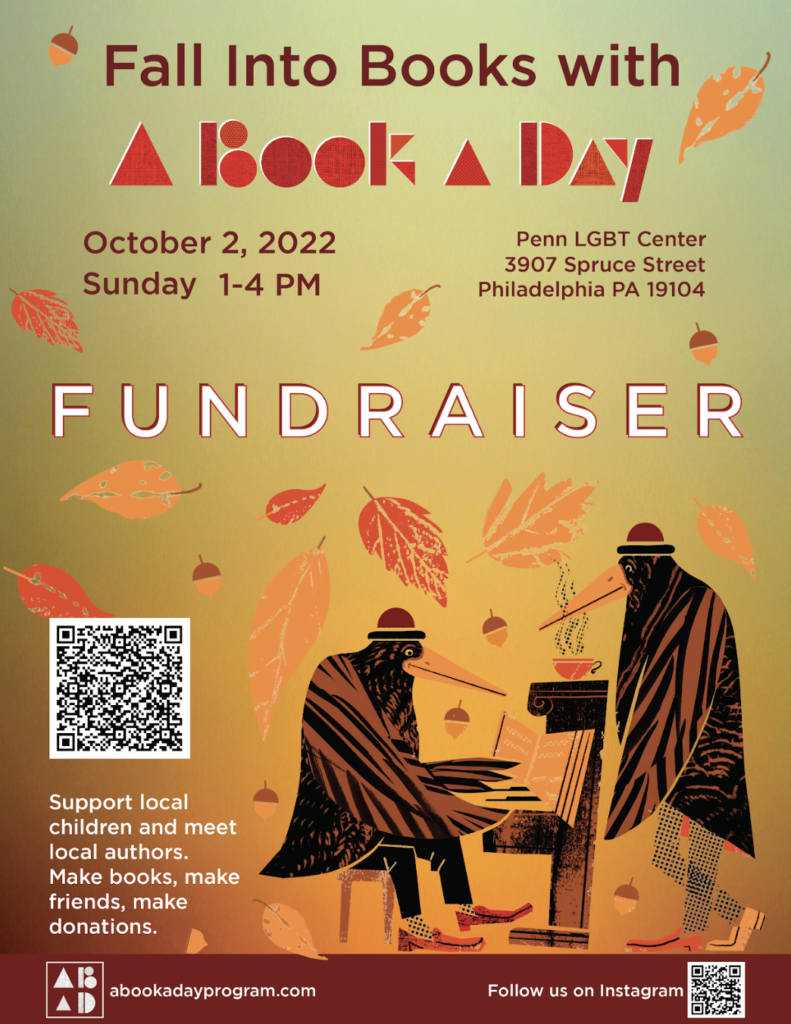 Among the exciting activities planned will be:
Meet Christine Kendall, Philadelphia-based children's book author
See a performance by Penn Stimulus Children's Theater
Enjoy delicious refreshments
Participate in creating a community art project
Make your own books, bookmarks, and buttons
Test your athletic prowess in a book race
Get to know new people in your community
Try your luck with a raffle ticket
Bid in our silent auction
Buy a signed book and our gorgeous A Book a Day-branded merchandise, such as stickers, mugs, and tote bags
Bring your family and friends. We can't wait to see you there!
Have a question? Please email us at: abookadayprogram@gmail.com
Learn more and sign up:
https://www.eventbrite.com/e/fall-into-books-with-a-book-a-day-tickets-408828305467
Discover more about A Book a Day:
Follow A Book a Day on Instagram: