Warmth of Winter
A Book a Day is excited to announce its third writing contest, open to all K-5 Philadelphia students. This contest's subject is FOOD!
Did the pandemic stop many things? Yes— but it did not stop us from cooking and eating. After many restaurants closed, more people cooked at home, alone or with family and friends. What favorite dish did you or your family enjoy during those times? How did you make it? Why do you love it? Write about it; make a picture or two of the dish and its preparation (both drawings and photographs are acceptable). Winners' recipes will be published in a cookbook by A Book a Day.
Contest entries should be of recipes especially good for eating in the winter season: a soup, bread, casserole, a dessert—any dish that makes you feel warm and comfortable. We encourage recipes celebrating national cuisine.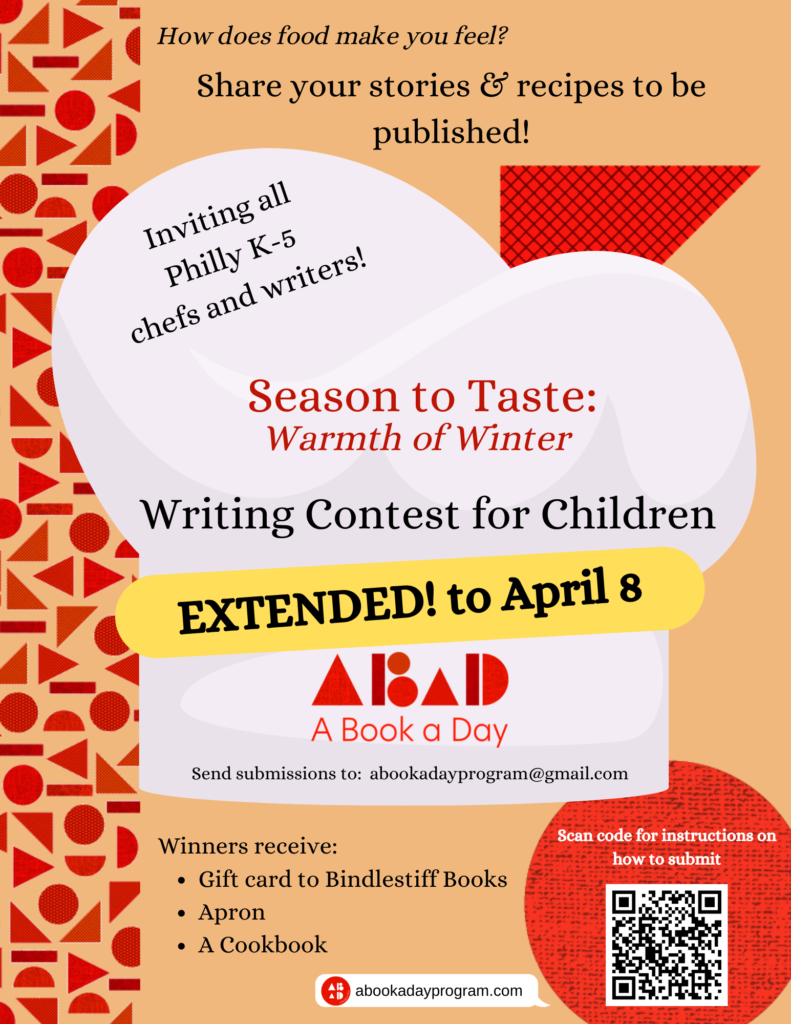 https://abookadayprogram.com/wp-content/uploads/2022/03/Season-to-Taste-Warmth-of-Winter-1-3.pdf
Submit your entry by April 8th, 2022 to <abookadayprogram@gmail.com>. Your email subject line should read:
Season to Taste_(student's name).
Please include in the email:
your full name
your school and grade (K-5)
the title of your recipe
the best email address to contact you
(Please note that all personal information will be protected and kept confidential. To ensure fairness, judges will not have access to personal information except for the grade of the students).
If you write your recipe by hand, please include a clear photo of your handwritten entry.
Recipes can be written in any language, but please provide an English translation. Hand-drawn illustrations or a photo of the dish you make and/or of you preparing or eating the dish are particularly welcome.
Guidelines for Recipe Writing
1. Give your recipe a title.
2. List all the ingredients and their amounts in the order they should be used.
3. If the recipe requires any special equipment or kitchen tools—for example, an eggbeater or a big soup pot—you should say so right after listing the ingredients.
4. Give preparation directions step by step, as clearly and carefully as possible.
5. Estimate how long it takes to make your recipe, and how many people it will serve.
6. Don't forget to tell us why you like this recipe, how eating it makes you feel, or to include an illustration or photograph!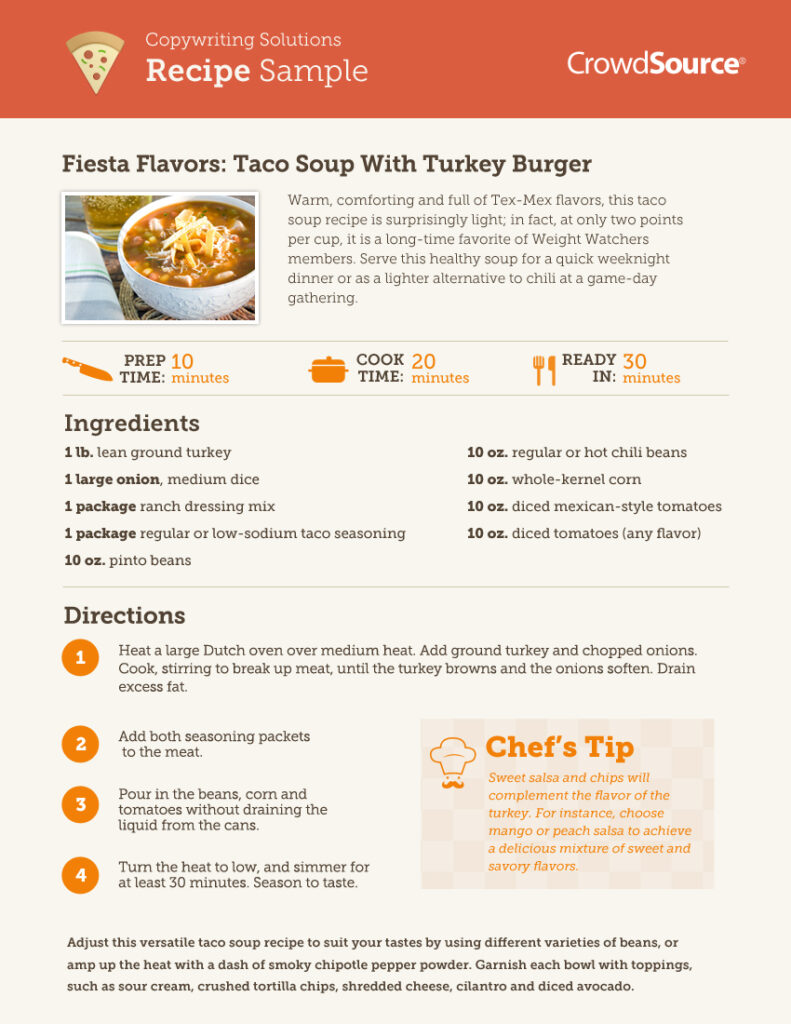 Contest winners will receive:
a gift card to Bindlestiff Books (1st place -$70; 2nd place – $50; 3rd place – $30)
a customized chef's apron
a cookbook containing the winning recipes
We will be hosting an official award ceremony with diplomas and gifts to celebrate the achievements of the young chef-writers. More details to come.
Deadline for submission is March 19, 2022.
Send submissions to <abookadayprogram@gmail.com>
Looking for inspiration? Check out these titles!