Teachers' Pick • Gina Parisi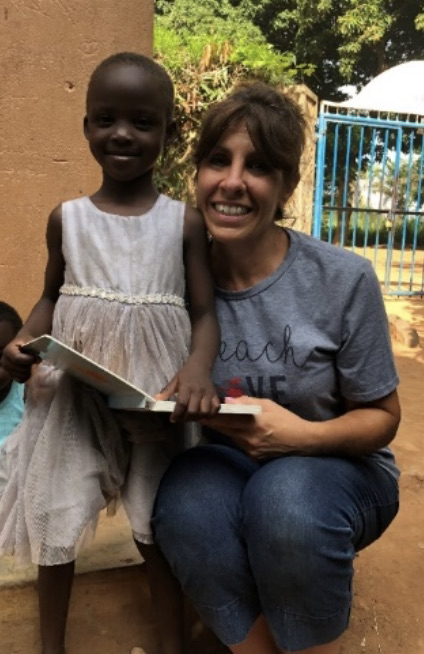 As young as I can remember, I wanted to be a teacher like my aunt. Every birthday, she would always buy me a book as part of my present. She would read the picture books to me and tell me… "books open doors to adventures in your mind." I remember treasuring all the books she gave me, some of which were signed by the authors. As I think back, I didn't really understand the metaphor my aunt used each year. As I got older she sent me "on adventures" by giving me chapter books. As I let go of the chatter around me and became immersed into the lives of the characters, I often felt like I was a part of the story and the characters were a part of my life. I felt sad when the characters were sad. I felt happy when the characters were happy. I laughed when the meaning of the words was funny and I cried when parts of the story were sad. Today as an adult, I continue to become emotionally involved in novels as I connect with the characters I read about.
As the years went along, my goal of becoming a teacher became a reality. Teaching has been a part of my life for 37 wonderful years. In this time, I have used literature to make a difference in all content areas along with promoting good character traits with students ranging from kindergarten to grade 5. One of my favorite books that took me on an "unexpected adventure" was A Long Walk to Water by Linda Sue Park. Let me explain…I used this book with 5th graders. The novel parallels the true story of Salva Dut who was an eleven year old refugee from South Sudan in 1985 with a fictional story of a young village girl in 2008. The girl, Nya, must walk for hours each day to fetch water from a pond to carry back to her village for her family. The boy, Salva flees South Sudan and covers the African continent by foot in search of his family. He becomes one of the "lost boys" of Sudan. The reader cannot help to be captivated by the author's words and to feel empathy for the characters and the hardships they had to endure. The beautiful ending will surprise you and leave you wanting to do more.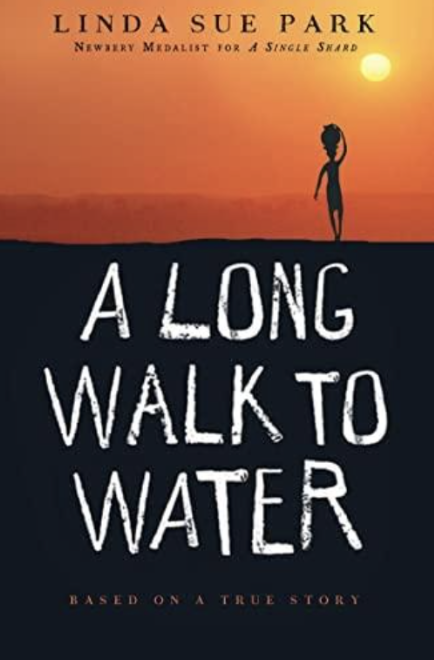 After reading the story, one learns about Salva's foundation. Feeling passionately touched by the story, my fifth graders wanted to help. They hosted their own walk for water within our school to help build a well in Africa. The students raised over $1000 toward the cause.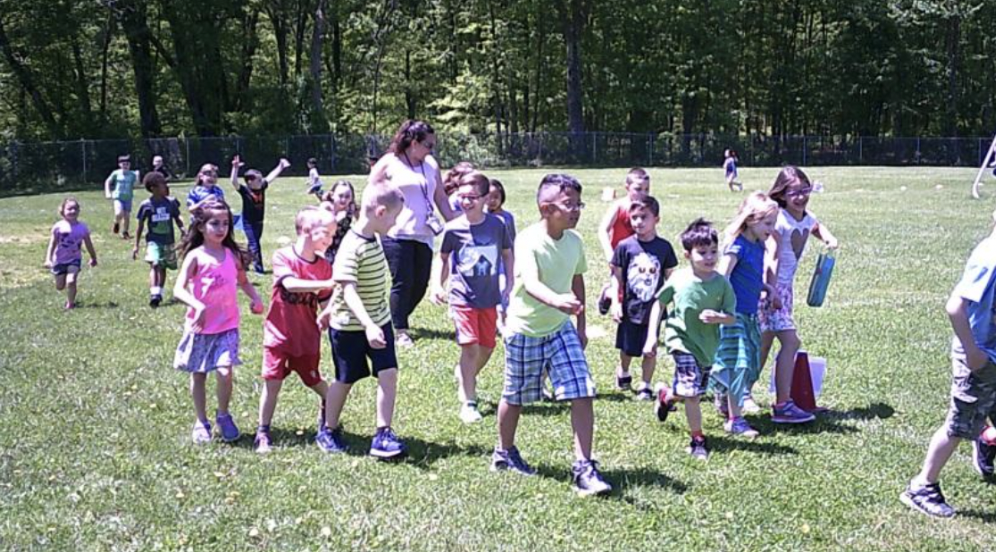 The following school year, came the unforeseen adventure. An opportunity that would forever change my life. To be able to witness the hardships that children in Africa face on a daily basis… I found myself joining a mission to Uganda, to work at a primary school for several weeks in the summer. Once again, the book, A Long Walk to Water stimulated a need within the readers to do more. Students fundraised over $4000 this time and the entire school community came together to make donations. School supplies were collected for students learning over 7,500 miles away in Soroti, Uganda. Friendly letters and student designed bookmarks were created to be shared with students on a distant continent. No one would have imagined the treasure a simple, paper bookmark would have made in the hands of a child of the same age. The smiles received were priceless.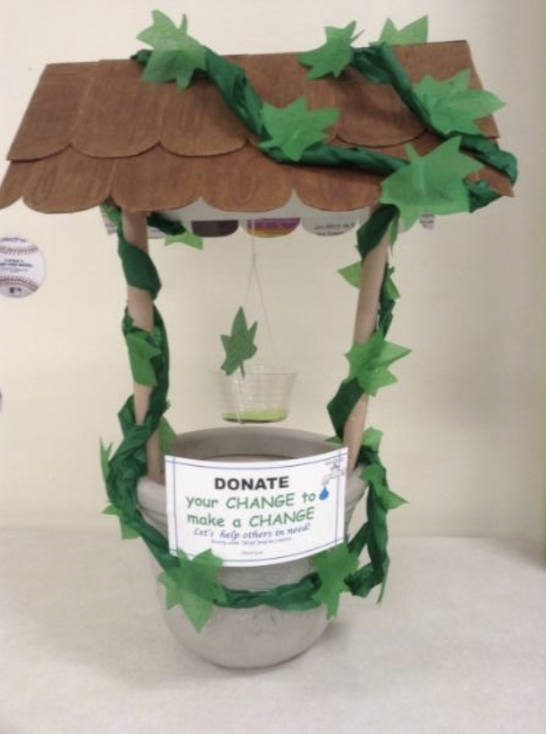 While at the school, I found myself unexpectedly focused on the library. Hours were spent painting and freshening up the walls to make it an inviting place to go for the thousand plus students at the school. Books were purchased for the children and teachers at a local book store with the funds my students had raised. Most profoundly to me was being able to place those books in the hands of the students. Giving them the opportunity to read and "take an adventure", as well.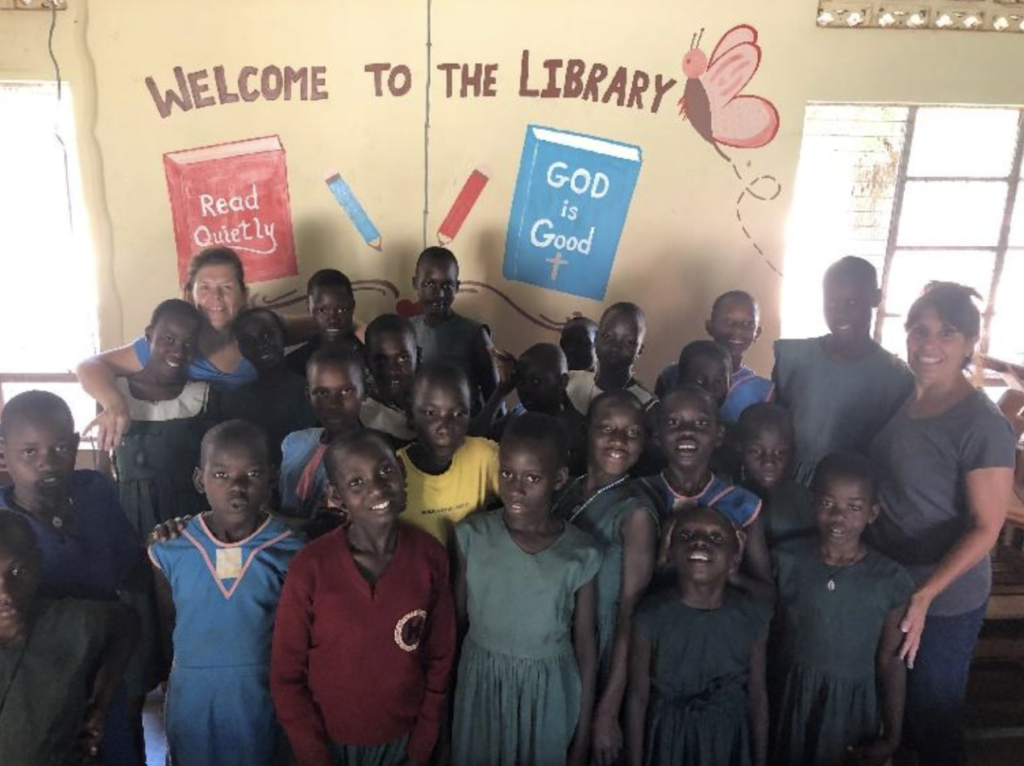 To say my experience in Uganda was life changing is an understatement. While there, I couldn't help but reflect on the novel that was read back in the USA as images of young children with "jerrycans" upon their head flooded around me. To witness such hardships of young children performing a daily necessity, often carrying over 40 pounds of water for miles at a time was beyond words. The children used what they had available to make their journey a little more endurable in any way they could. It truly is "a long walk", or in some cases, a long bike ride to water. The adventure in my mind became real time!
As I look forward to reading my next novel, my heart will forever be full for A Long Walk to Water by Linda Sue Park. A book which "opened a door" to a most unforgettable adventure in my life. With that I say, "Keep reading … you never know what's behind the door of a good book and where it may lead you. "
Extension Activity for Teachers:
A coordinating picture book is the Water Princess by Susan Verde.
After reading The Long Walk to Water by Linda Sue Park or The Water Princess by Susan Verde
Have your students put STEAM (Science, Technology, Engineering, Art, Mathematics) into action by designing a cart that can help carry water. Provide students with materials such as boxes, paper tube cylinders, plastic containers, craft sticks, etc… and have them work with partners or in small groups. The cart must be sturdy enough to hold small cups of water. The designs and creativity of your students will surely amaze you!