My Indoor Adventures
"MY INDOOR ADVENTURES" CONTEST WINNERS
Special thanks to our Senior Assistant Manager, So Jung, for creating this contest and for providing this opportunity to the kids in West Philadelphia.
Our team would like to thank all our participants in the My Indoor Adventures competition. We received so many wonderful stories, and this was not an easy decision to make for our judges and our team.We are happy to announce our winners:1st place: Freja Laurison, $125 Bindlestiff Books gift card and a selection of picture books2nd place: Asa Vershbow, $75 Bindlestiff Books gift card and a selection of picture books3rd place: Adi Iyer, $50 Bindlestiff Books gift card and a selection of picture books(4th place): Lola Rocha, $30 Bindlestiff Books gift card and a selection of picture bookshttps://www.youtube.com/watch?v=uV4qbYE8Ucw&feature=emb_logoWe are also thrilled to share that all contestants will receive personalized book gift sets. We chose the titles based on participants' artwork and writing styles.Thank you to our wonderful judges who took the time to make careful selections and comment on each and every submission:Rosa Sung Ji Chang, Kristen Littles, and Sonja Bekken.
Special thanks to author Zetta Elliott for her generous donations of copies of her new book On My Block. This playful book will take the reader on a walk around West Philadelphia – a perfect gift for our contestants.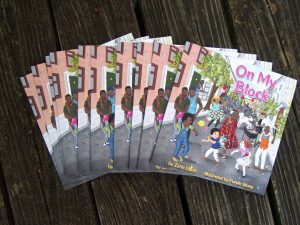 Thank you to all our sponsors who made this contest possible: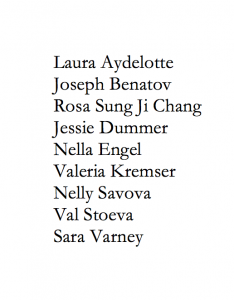 "My Indoor Adventures"
Short Story Contest for K-5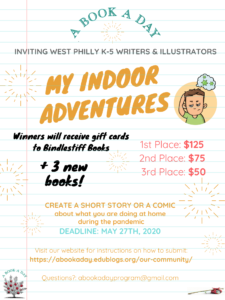 Partnering with Bindlestiff Books, A Book A Day program is excited to announce a friendly competition for young and aspiring authors and illustrators in the West Philadelphia community! We invite Kindergarten through 5th-grade students to write and illustrate a story about how they are spending their days at home. There will be a diverse group of judges from the community who will determine the top 3 submissions. With permission, winners will be featured on our website and Instagram!
The deadline for final submissions is July 1, 2020.
July 1 – Submit stories by emailing us pictures of the storybook. (abookadayprogram@gmail.com)
HOW TO SUBMIT:
Applicants can write and/or illustrate a short story or a comic of what they have been doing while being home.
Wordless books will be accepted. There are no limitations on page numbers. Stories can be written in different languages with translations.
We accept stories written in different languages, as long as translations can be provided.
Subject line should read: My Indoor Adventures_[name of student]
In the email, please include: Student's name, student's grade (K-5), title of the story & best way to contact you.
(*All personal information will be protected. To ensure fairness, judges will not have access to personal information except for the grade of the applicant.)
Attach images of the storybook. Upload each page as clearly as possible.
July 15 – Winners will be announced and prizes will be arranged for pick up at Bindlestiff Books.FINAL My Indoor Adventures Contest Poster(1)
Prizes:
1st place – 3 brand new books & gift card to Bindlestiff Books for $125
2nd place – 3 brand new books & gift card to Bindlestiff Books for $75
3rd place – 3 brand new books & gift card to Bindlestiff Books for $50
(*Due to current circumstances, prize distribution method will be determined in June. Pick-up and online orders with Bindlestiff Books will be available.)
Questions?
Email us at abookadayprogram@gmail.com
Follow us on Instagram: @pickabookaday