Book Treasure Hunt 2023
A Book a Day and the Walnut Street West Library invite you to the third annual Treasure Hunt event!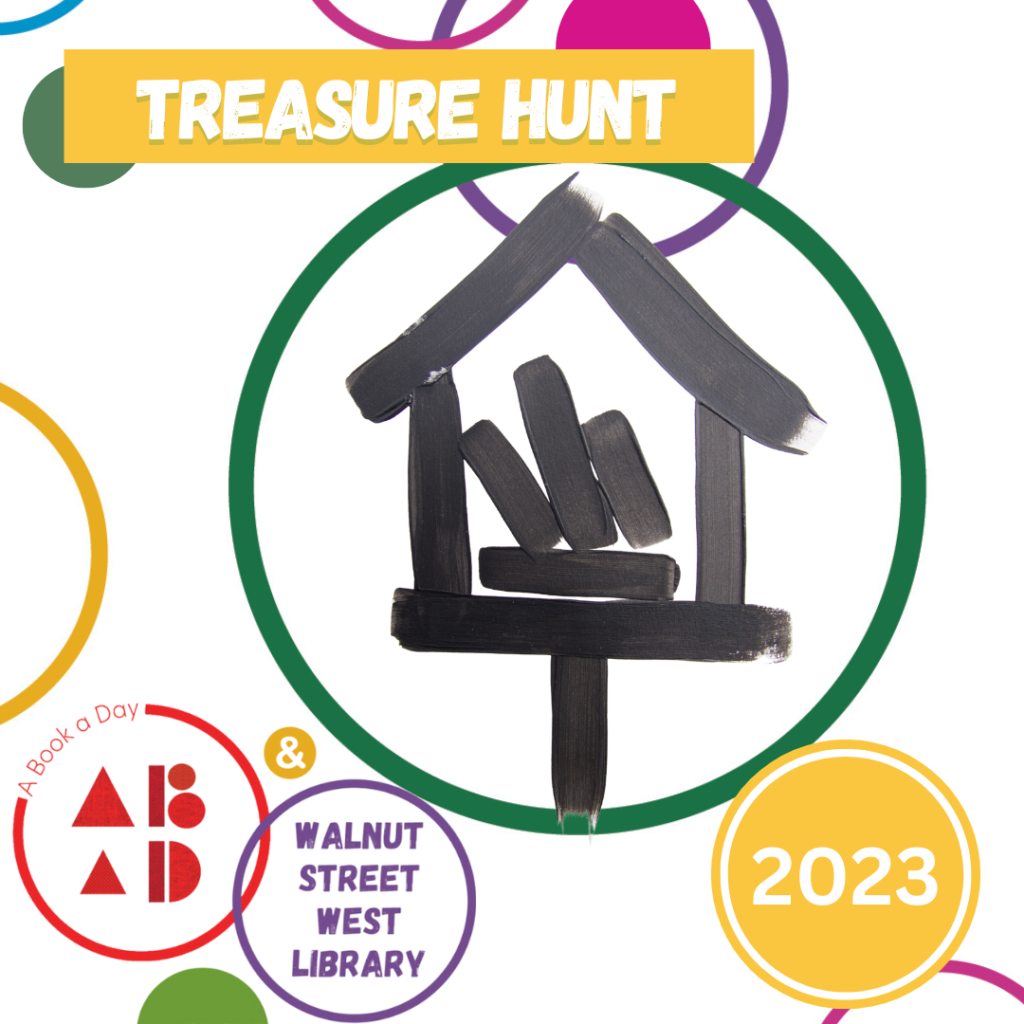 We are so excited to announce that our Treasure Hunt will be taking place on Saturday, May 20, 2023, starting at 9 am.
Using one-of-a-kind A Book a Day maps, children can navigate their way across West Philly to collect treasure (books!) from ten Little Library locations hosting amazing titles. Each Little Library location has new books focused on a specific theme, like Outdoors, Beach, World Languages, Superheroes, Graphic Novels and more! For the first time, we will also have a location for books specifically for the little ones. We are giving away over 400 brand-new books to take home, add to your library, and share with family and friends.
Pick up your maps at the Walnut Street West Library, Bindlestiff Books, or the Family Resource Center from May 10 through May 19, or download them here!
Finally, to celebrate a successful day of treasure hunting, come by the Walnut Street West Library at 12 pm to see a fun, silly, and invigorating performance by the children's musical group Ants on a Log!
Stay tuned to the A Book a Day Instagram for some sneak peeks of the books.