Summer of Wonder: Treasure Hunt 2022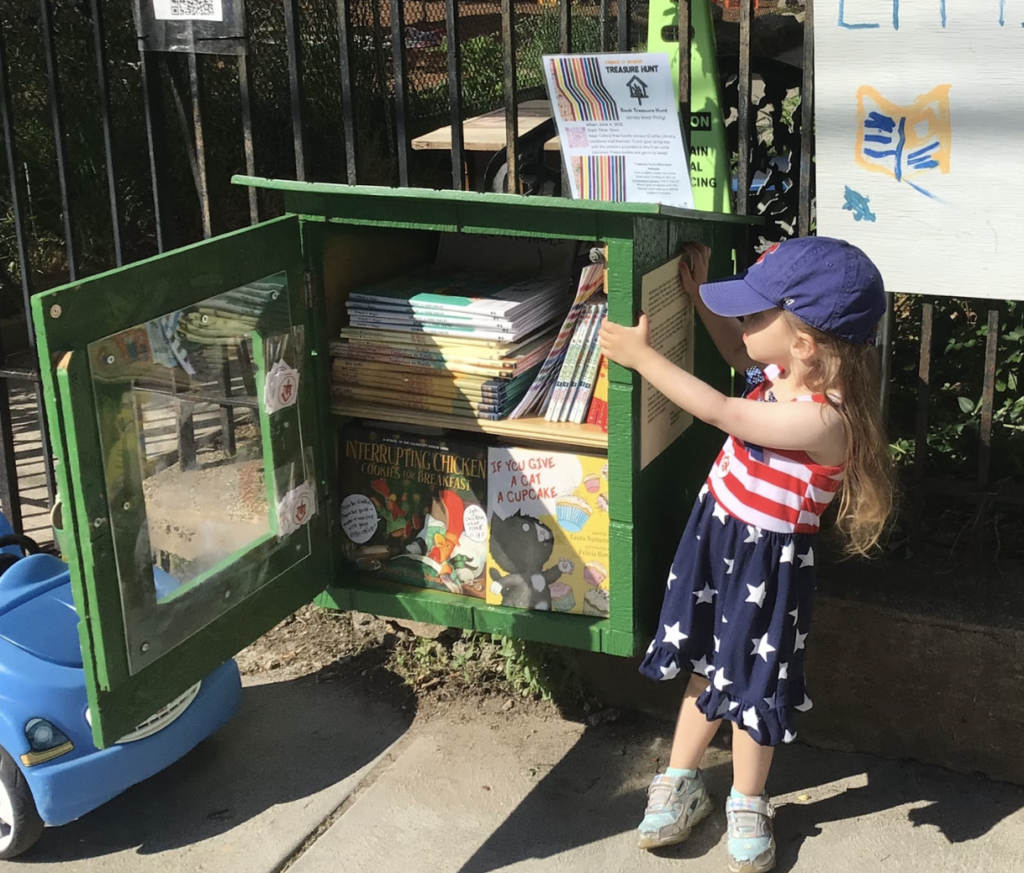 A Book a Day and Kingsessing Library have joined forces once again to present the Second Annual Summer of Wonder Treasure Hunt, kicking off at 10am on Saturday, June 4th, 2022!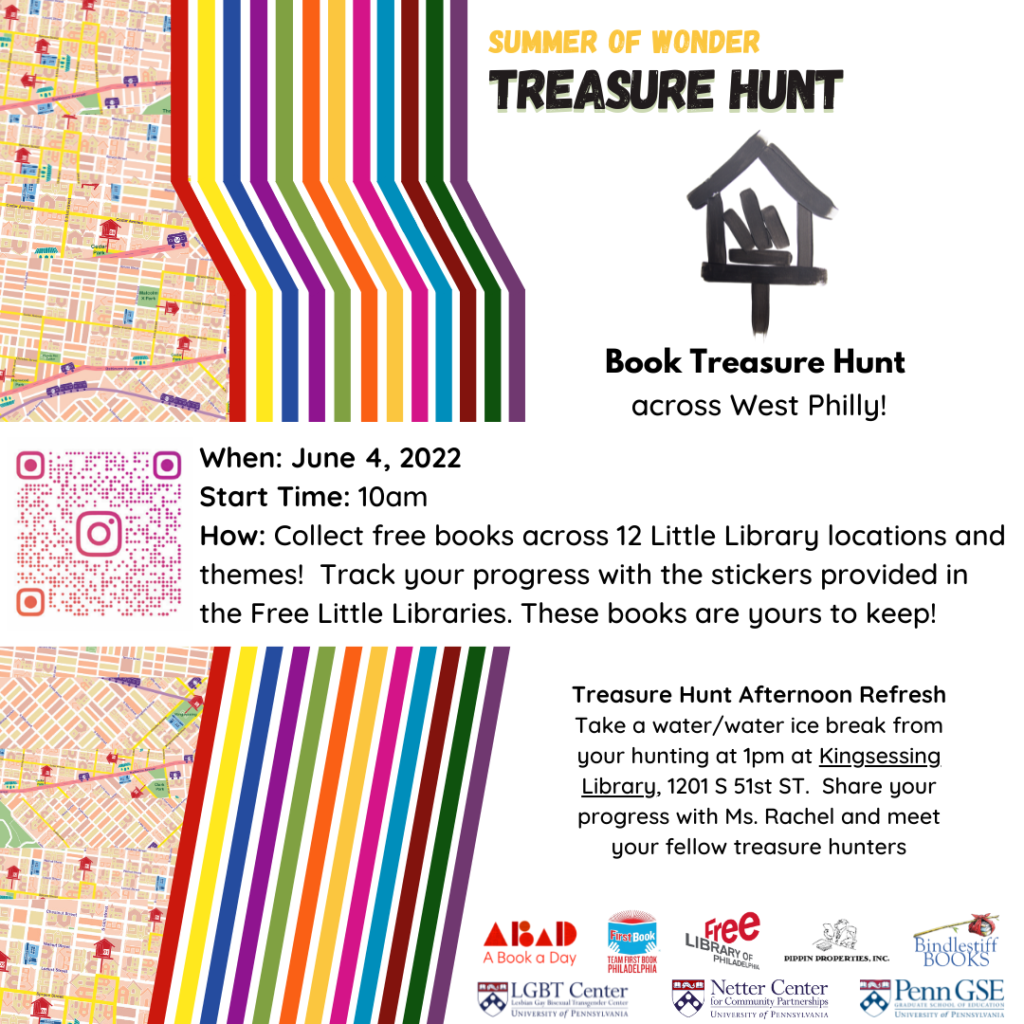 Children can navigate a special map of West Philly to find hidden treasure (books!) in twelve Little Libraries in the area. Each location has a unique theme, such as World Languages, Social Justice, Hobbies, or Superheroes, with brand-new books for a range of reading levels. There will be stickers at each location, which treasure hunters can stick on their maps to keep track of which locations they've explored. Stop by the Kingsessing Library (1201 S. 51st St.) or Bindlestiff Books (4530 Baltimore Ave.) starting Thursday, June 2nd to pick up your very own treasure map! They'll also be on display at various locations in the community.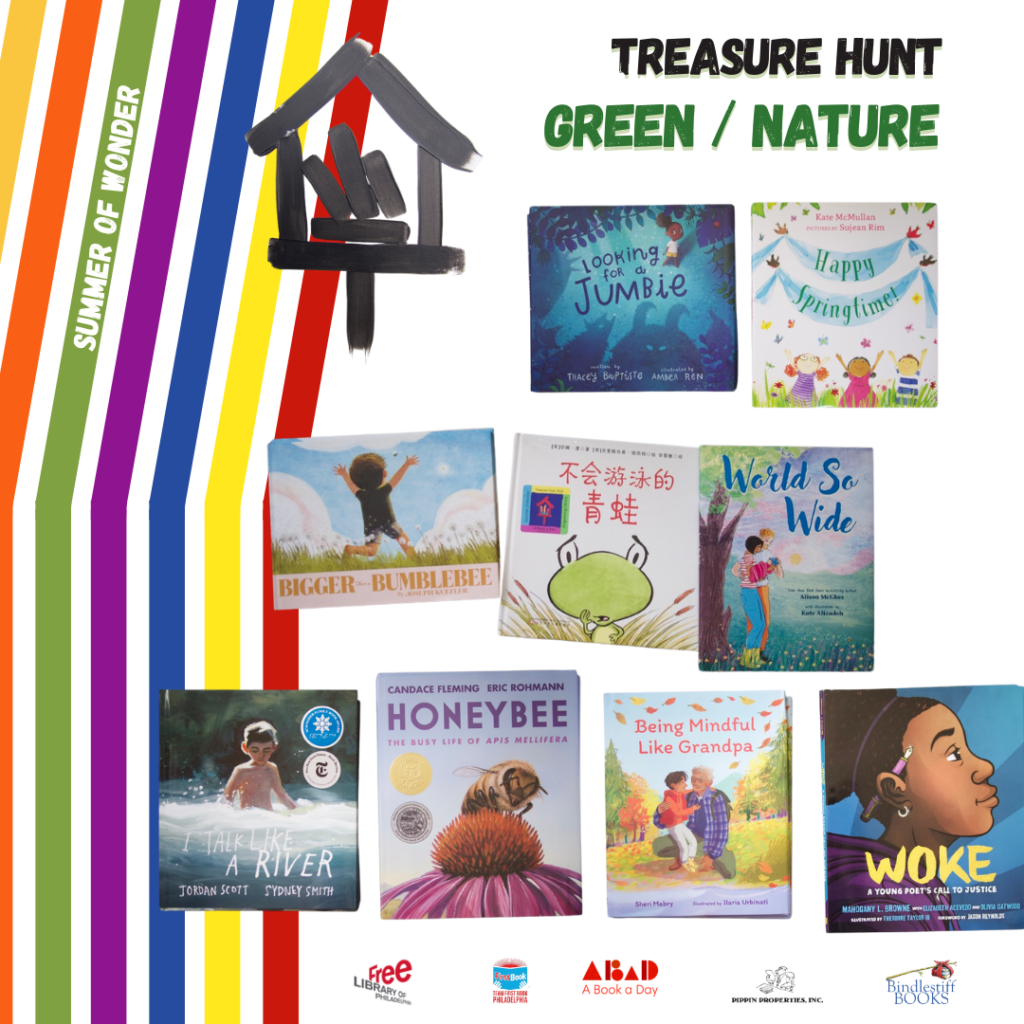 On the same day, we'll also have an Afternoon Refresher at 1pm at Kingsessing Library (1201 S. 51st St.), where weary treasure hunters can quench their thirst with water and water ice and share their progress with Ms. Rachel and fellow treasure hunters.
If you visit one of the Little Libraries, make sure to take a picture with the hashtag #littlelibrarytreasure to be featured on our Instagram page. Follow us for updates and upcoming events @pickabookaday, and make sure to check out some photos from our super fun 2021 Treasure Hunt!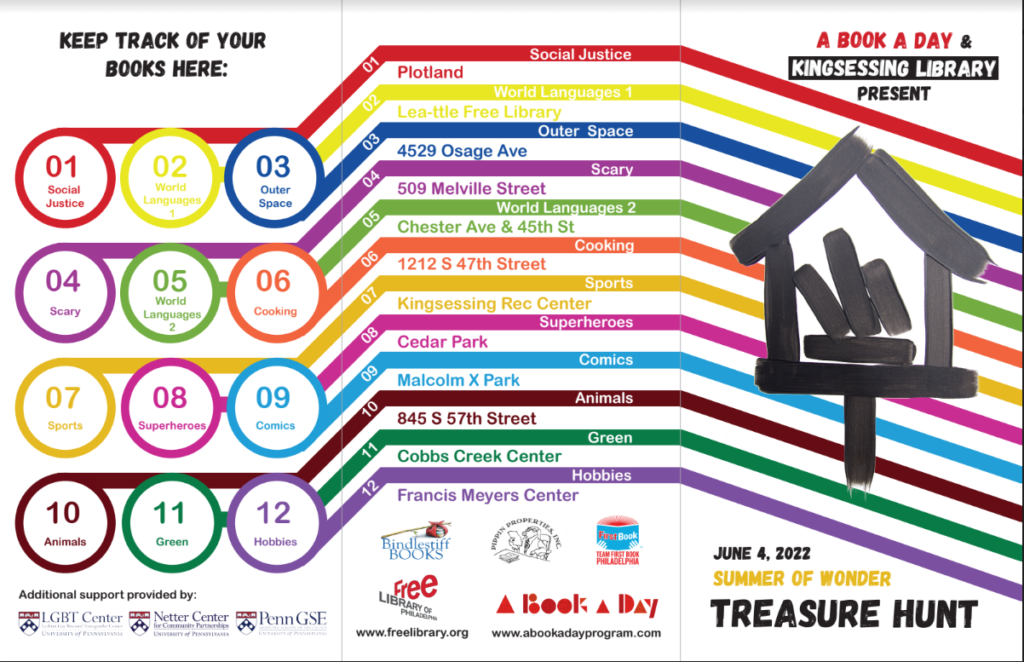 This event is made possible through the kind support of our partners. Thank you.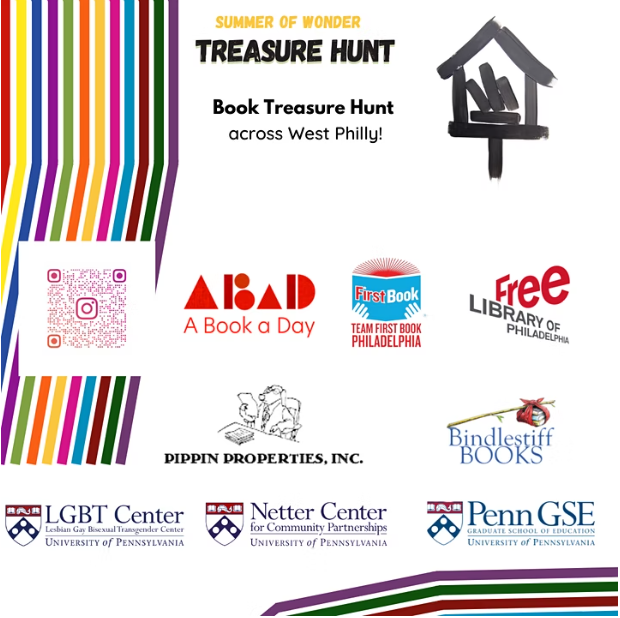 Eventbrite: https://www.eventbrite.com/e/summer-of-wonder-treasure-hunt-tickets-339356072147?utm-campaign=social&utm-content=attendeeshare&utm-medium=discovery&utm-term=listing&utm-source=cp&aff=escb
Instagram: https://www.instagram.com/pickabookaday/?hl=en
Facebook Event: https://www.facebook.com/events/1167089190747755/
Free Library Calendar: https://libwww.freelibrary.org/calendar/event/112924