Puentes de Salud
As part of our Books for Smiles program, A Book a Day donates books for children visiting Puentes de Salud, an essential nonprofit organization that provides health care services to Philadelphia's Latinx community. Our book donations to Puentes de Salud are carefully curated to meet children's multilingual and multicultural needs, featuring new, high quality books in both Spanish and English.
A Book a Day is delighted to announce a new partnership with Haverford College, which will result in more books going directly to children visiting Puentes de Salud.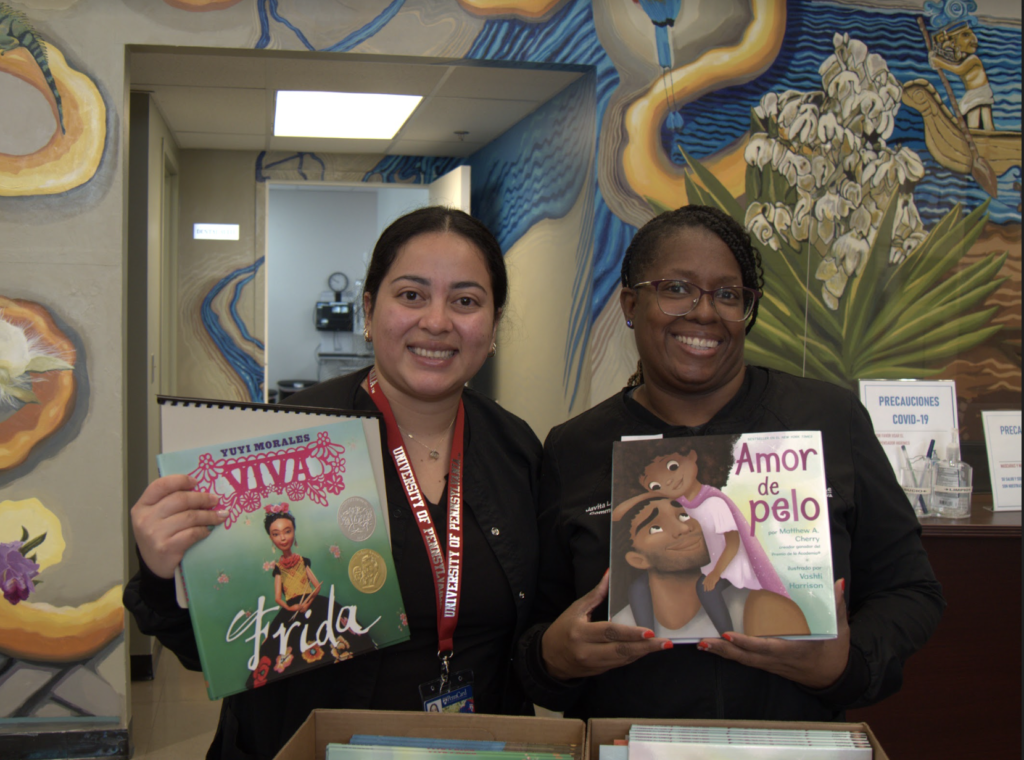 "Haverford College students have volunteered and interned at Puentes de Salud for several years now, supporting its youth programs through bilingual education and activities. The Haverford College community is happy to work with A Book A Day to collect donations for Spanish language books that will be distributed to students benefiting from the Books for Smiles program."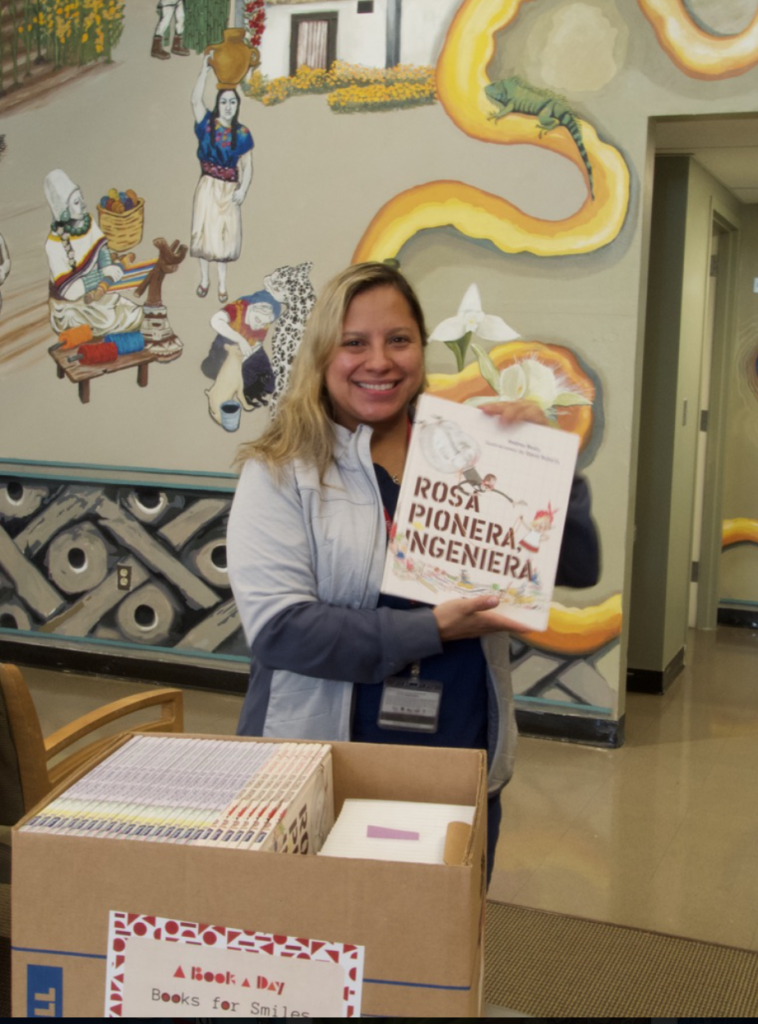 A Book a Day is excited to expand our efforts in making literacy accessible for all Philadelphia children. A special thank you to Dr. Shabnam Sedaghat from the Penn Smiles Mobile Clinic for making the collaboration with Puentes de Salud possible. With gratitude to Century Therapeutics and MetLife for supporting Books for Smiles.