Rosa Chang
A Book A Day Report: Rosa Chang
January 28, 2019
Visit to Henry Charles Lea and Penn Alexander in West Philadelphia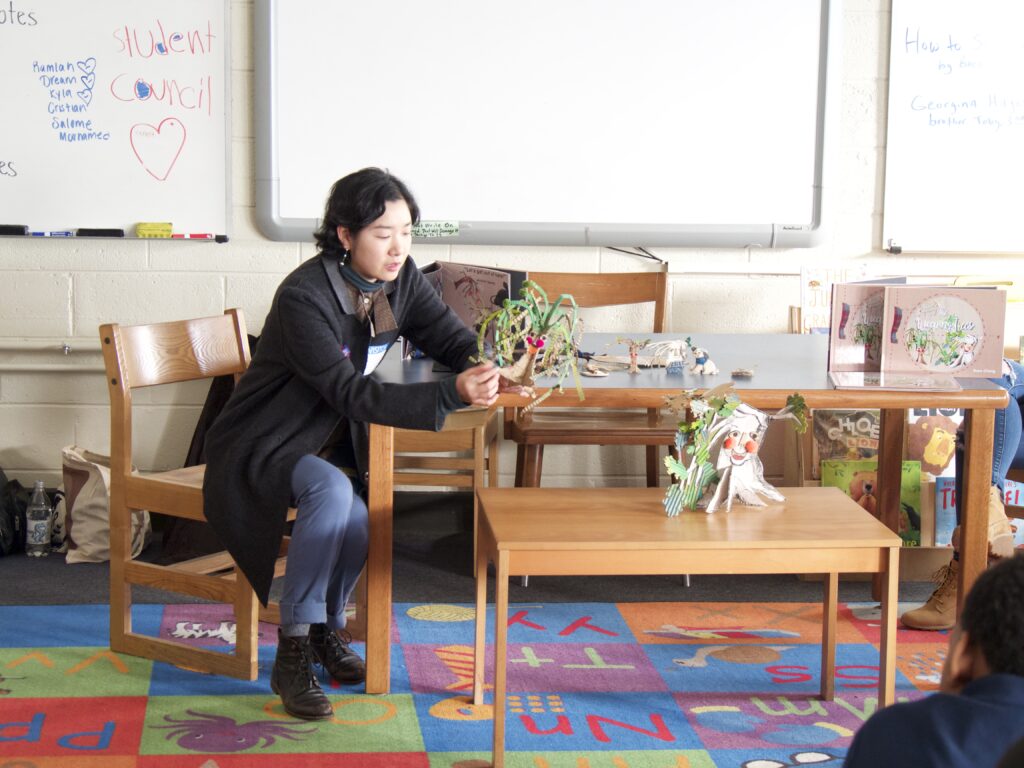 On January 28th and January 29th, 2019, we had the honor of hosting a rising artist from New York City, funded by the Pine Tree Foundation of New York. Rosa Chang visited two schools in West Philadelphia to share her new book called, "The Weeping Trees," and she brought along the props she used to create her work. The purpose of the event was not only to make her work known but to share with young students how to create different forms of art and stories. We visited around 120 third and fourth graders at Henry Charles Lea School on Monday, January 28th, from five different classes. Then, Rosa presented to 30 sixth graders and 90+ students in third grade at Penn Alexander on Tuesday, January 29th. Students were genuinely impressed, asking marvelous questions such as where Rosa was from and how books are actually published. Once the book was read to the captivated students by Rosa herself, she took questions and allowed students to pass around her characters made out of cardboard. Each group of students showed different levels of energy and enthusiasm, but overall they were greatly intrigued and excited to have a young artist share her stories about her life and the numerous trials and accomplishments she faced. An exciting conversation arose from everyone's nationality and birthplace, which led Rosa to use a classroom globe to pinpoint all of the countries that were mentioned. This was a great sharing experience for the students to engage with each other and Rosa to learn about diversity and culture.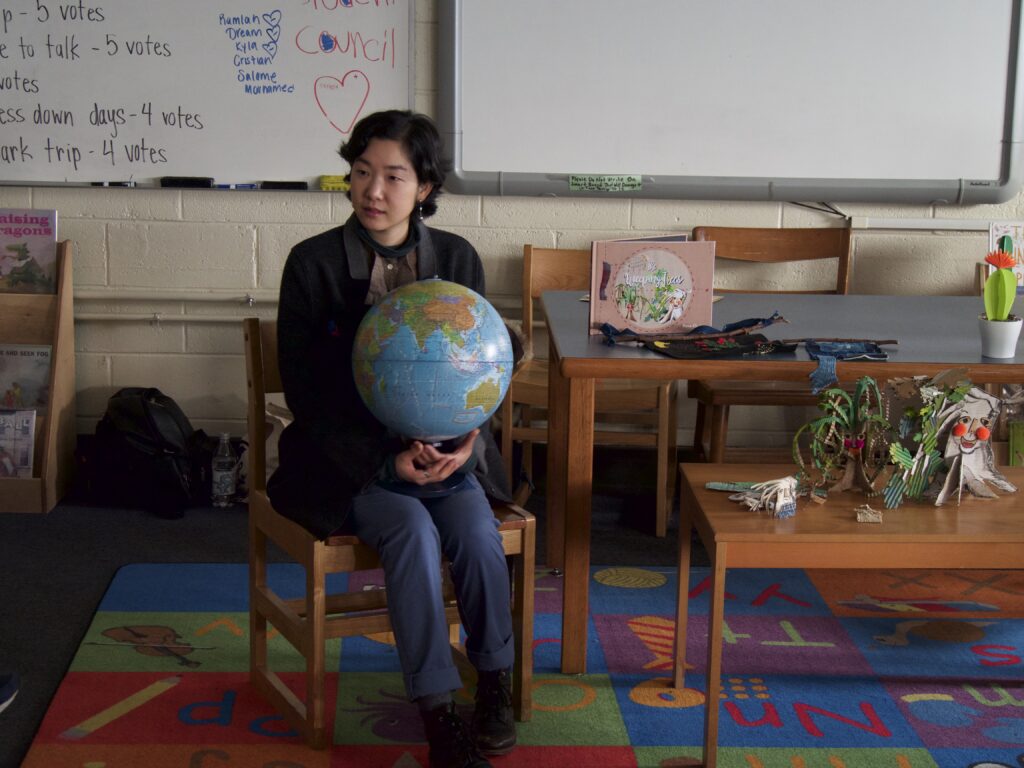 At Penn Alexander, Rosa presented in the auditorium where we were able to show a clip of her short animation about a boxer and her pet cactus. 6th graders from Ms. Kara's Art class had great questions about Rosa's art, background, and how she felt learning English. They were also able to consult with Rosa about how to start making their own stop motion productions. The conversation with the 3rd-grade students was lively as well. Students absolutely loved this visit and the creativity that Rosa brought with her to share with them.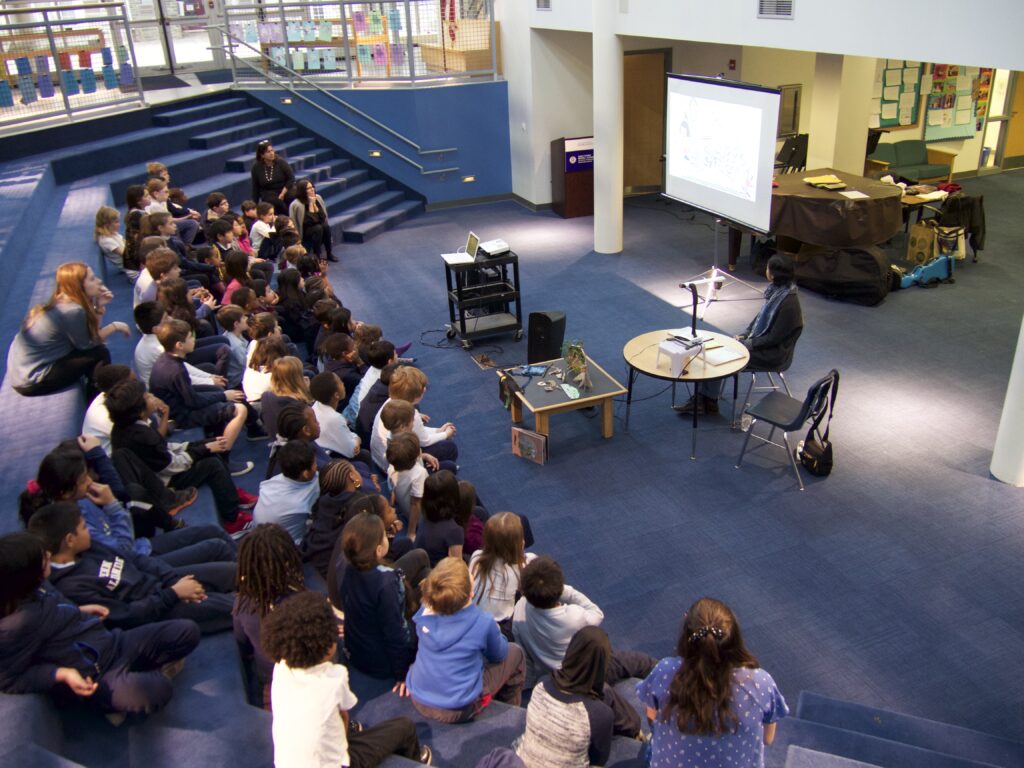 A Visit to Bindlestiff Books A Book A Day program is in partnership with a family-friendly and independent bookstore in West Philadelphia called Bindlestiff Books. Many of our books are ordered from here and generous discounts are given. We were able to make an honorary visit with the graciousness of the owner, Jon Bekken on a day when the store is usually closed. Rosa and Jon were able to converse and explore the variety of books displayed at the store window.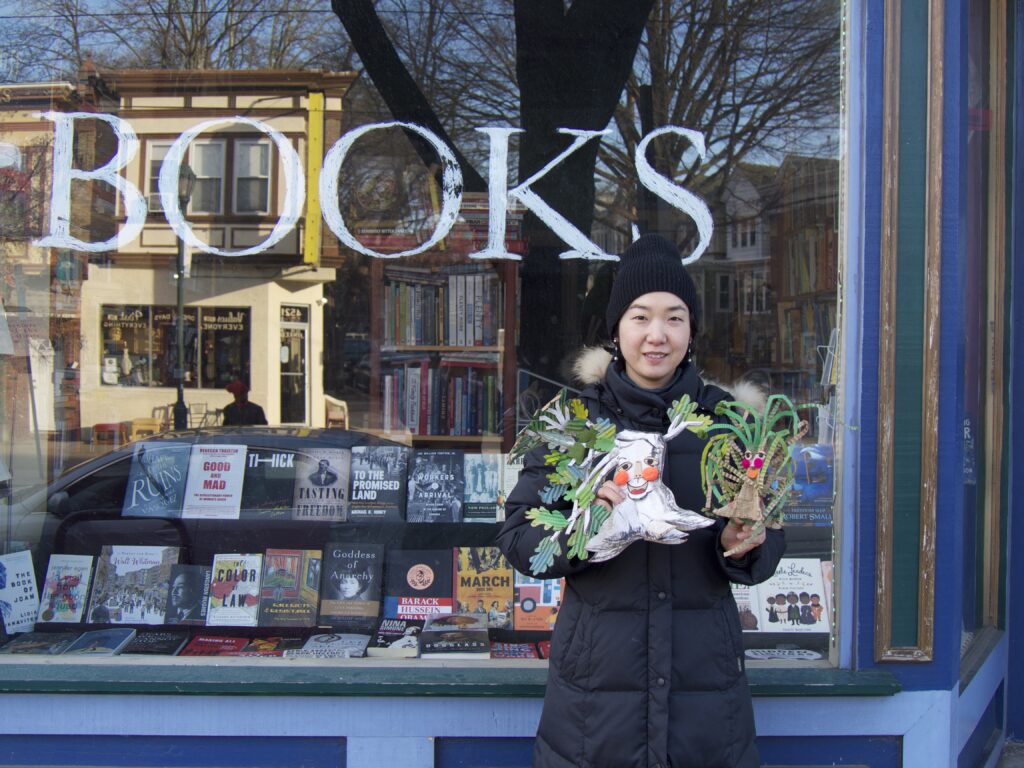 The University of Pennsylvania Libraries and Kislak Center for Special Collections, Rare Books and Manuscripts
Pine Tree Foundation
Report by:
Soyoung (So) Jung, A Book A Day Graduate Assistant
Photo Credit:
Sibylla Benatova, A Book A Day Executive Director