Our Community
---
June 2020
Book Donations
Many thanks to our wonderful neighbor, Erica Feldman, and her family, for providing this generous donation of gently-used books.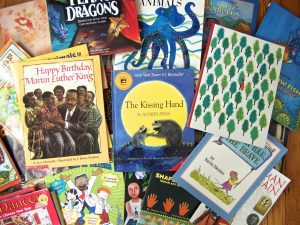 Michael Row, the former owner of the Penn Book Center, stopped by our home office this morning to deliver boxes of Young Adult and Picture books. Thank you for this kind donation, Michael. The books will be distributed to students in West Philadelphia.
---
April 2019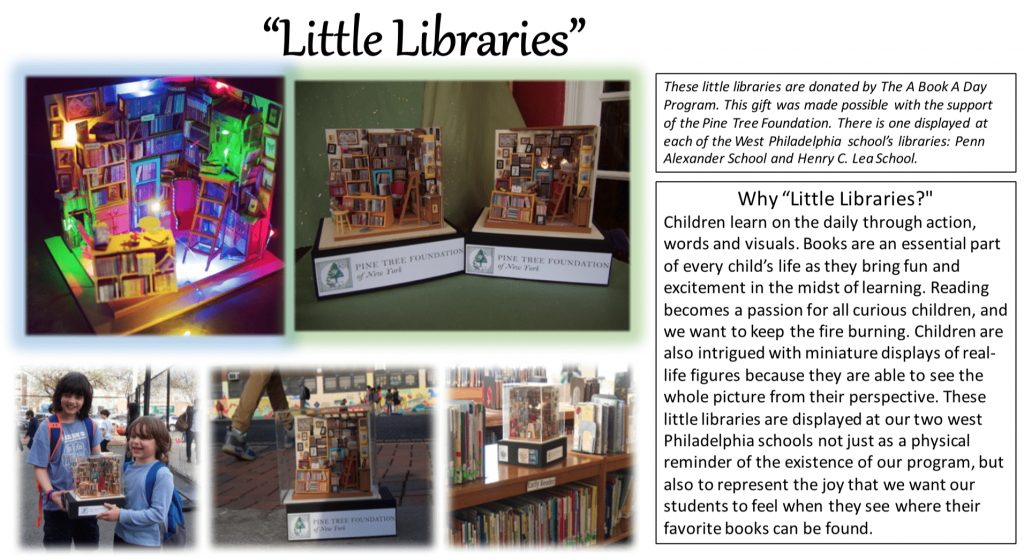 ---
October 2018
Booklava Fundraiser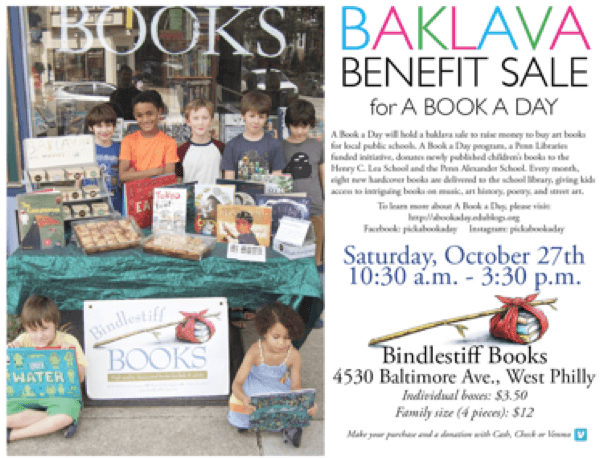 Event Description:
On October 27th, 2018, we held an event called Booklava at Bindlestiff Books located in West Philadelphia – a baklava fundraiser for the A Book A Day Program. The purpose of the event was not only to raise money, but to also introduce the program to community members in our neighborhood. To prepare for the event, we put flyers up that advertised the event throughout the West Philadelphia area, as well as in the two schools that we work with, Henry Charles Lea and the Penn Alexander. Students from both schools helped with the sales and promotion of our program.
Despite the stormy weather, the sale was a huge success and we sold out in under four hours!
As our program is growing each year, it is beneficial to gain interest and support from the community by providing them knowledge of our existence. By spreading awareness, we are also promoting the importance of investment in new books for our public schools. Our monthly contribution of books to the youth is important in that children are receiving precious resources that society can offer. This event was a chance for friends, neighbors, parents, and teachers to give to the students, while also coming together to show appreciation and support for the program.
A Book A Day is in partnership with Bindlestiff Books, an independent bookstore in West Philadelphia. All of our books are ordered from Bindlestiff and discounts are given. To promote our partnership this event took place at Bindlestiff Books. Our sale brought many customers, both new and longtime, into Bindlestiff. Everybody was browsing the shelves and enjoying each other's company. Parents and children were discussing their favorite books and learning about new books to add to their reading list. Even though the weather was cold and dreary, the community still came together in a safe and warm place to foster friendship and support. Media coverage by Bindlestiff Books and West Philly Local can be found online.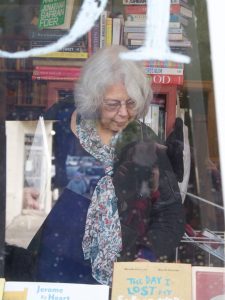 Outcome:
Over 300 pieces of baklava sold!

Goals:
The money raised will go towards A Book A Day on behalf of the West Philadelphia Community to continue to provide support for the students of Henry Charles Lea and Penn Alexander. It will give us the opportunity to select more creative and exceptional works in children's literature to share with our young readers. We will be able to expand our diverse selection that will promote awareness of our society and cultures to the young generation.
Feedback:
Question: What was the best part about the Booklava sale?
"The best part was when we advertised and people said they would come over to buy baklava and thanked us. My friends and I felt good that we helped raise money."

Charlie,10
"I loved dancing on the street. We vistsed the pet store next door, invited people to come over and played with the cats."

Eddie, 6
Report by:
Soyoung (So) Jung A Book A Day
Graduate Assistant
---
May 2018
A donation of 11 books marks the beginning of our partnership with the African Community Learning Program.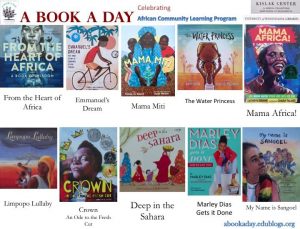 These titles will help the ACLP build their own library and enrich their summer readings. We are proud to support Aminata Sy and her team in their effort to create a library of Empowering African Stories.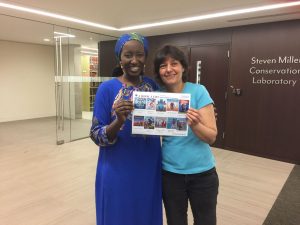 ---
October 2017
We are starting the year with a special celebration of comic books and other titles from Flying Eye Books and NoBrow.
We love the biography series, such as Audubon, on the Wings of the World, Einstein, and Shackleton's Journey. And the comic book variety is also far too tempting. During the month of October, stop by Bindlestiff Books for a wide selection of books and get a free comic book with every Fying Eye or NoBrow title.
A Book a Day would like to thank Flying Eye Books and NoBrow for bringing such fantastic graphic novels to our kids. In October, twenty new titles will be added to the school libraries at the Henry C. Lea School and the Penn Alexander School. In this selection, we are focusing on biographies, graphic novels, and on books promoting beautiful artwork. We will continue featuring publishers whose titles are intriguing and draw our attention.
Our thanks to Bindlestiff Books for their continued support and partnership.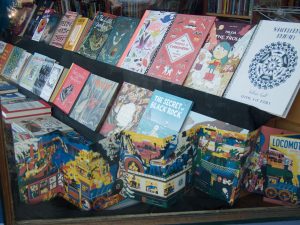 ---
Partnership
The A Book a Day program works in open partnership with the Henry Charles Lea and Penn Alexander schools, WePac (West Philadelphia Alliance for Children), and with an independent bookstore in West Philadelphia – Bindlestiff Books.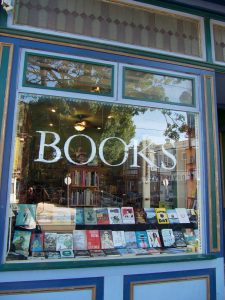 All our book orders are placed through Bindlestiff Books, located an equal distance from the Henry Charles Lea School and Penn Alexander School, at 4530 Baltimore Avenue. Kids from both schools are regular visitors to the store, where they can find another book refuge in the neighborhood.