Summer of Wonder: Treasure Hunt 2021
Engaging children with both books and libraries was one aim of A Book A Day's Treasure Hunt, held on the first weekend in June 2020 in a southwest Philadelphia neighborhood. The treasures were BOOKS. Conceived as part of "Summer of Wonder," the Free Library of Philadelphia's 100-year-old summer reading program, A Book A Day and the Kingsessing Library partnered to support children's home reading and to provide children with over 180 new books, as well as specially drawn treasure maps and stickers.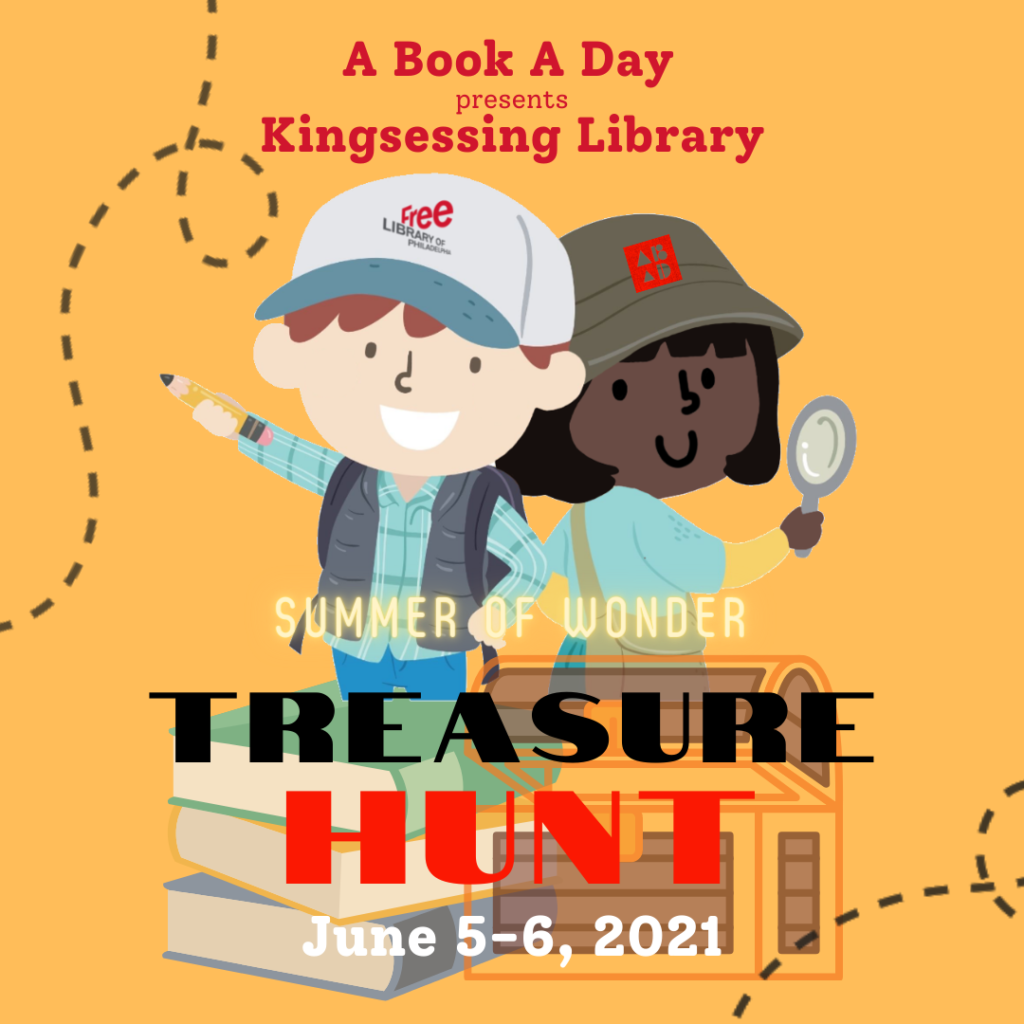 The treasure maps helped young readers and their families locate ten small sidewalk libraries filled with children's books for the taking. Sidewalk libraries, a staple of Philadelphia culture supported by organizations such as Tiny WPA, Reading Recycled, the Book Art Project, and Little Free Libraries, are small structures allowing readers of all ages to give and take books freely during neighborhood walks. On this weekend participants stocked sidewalk libraries with reading treasures for children, from infancy through the age of 12.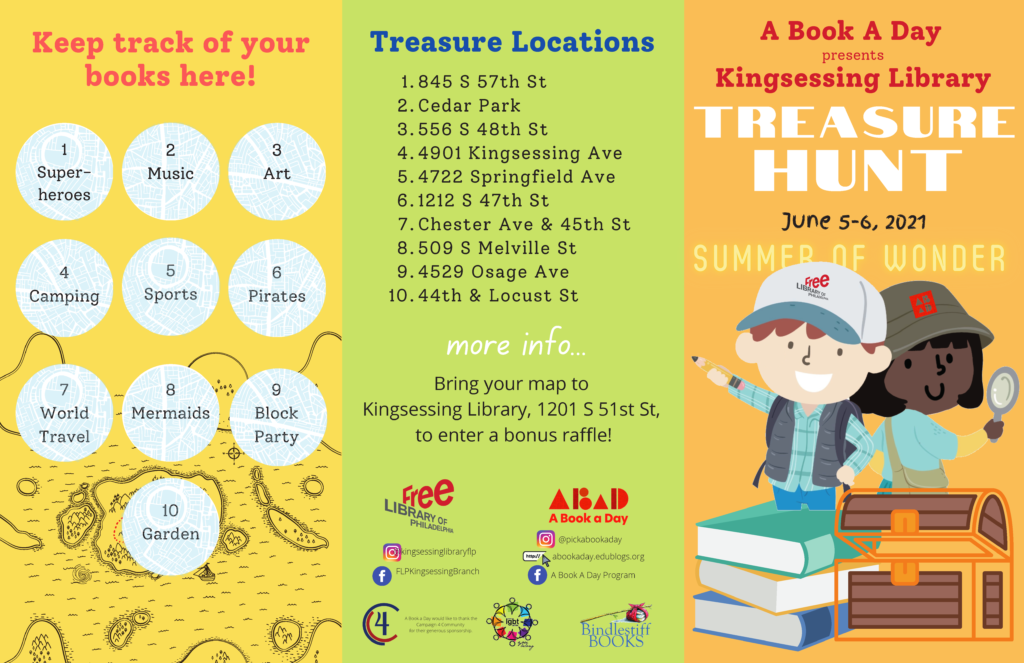 Each small library had a theme. Books about gardens and nature were housed in a sidewalk library just outside a community garden, sports books near a recreation center. Children had stickers for their treasure maps to show which sidewalk libraries they visited. Their maps — available digitally, at Bindlestiff's bookstore, and at each sidewalk library — encouraged young readers to learn about their neighborhood and its geography at the same time as they found their way to books.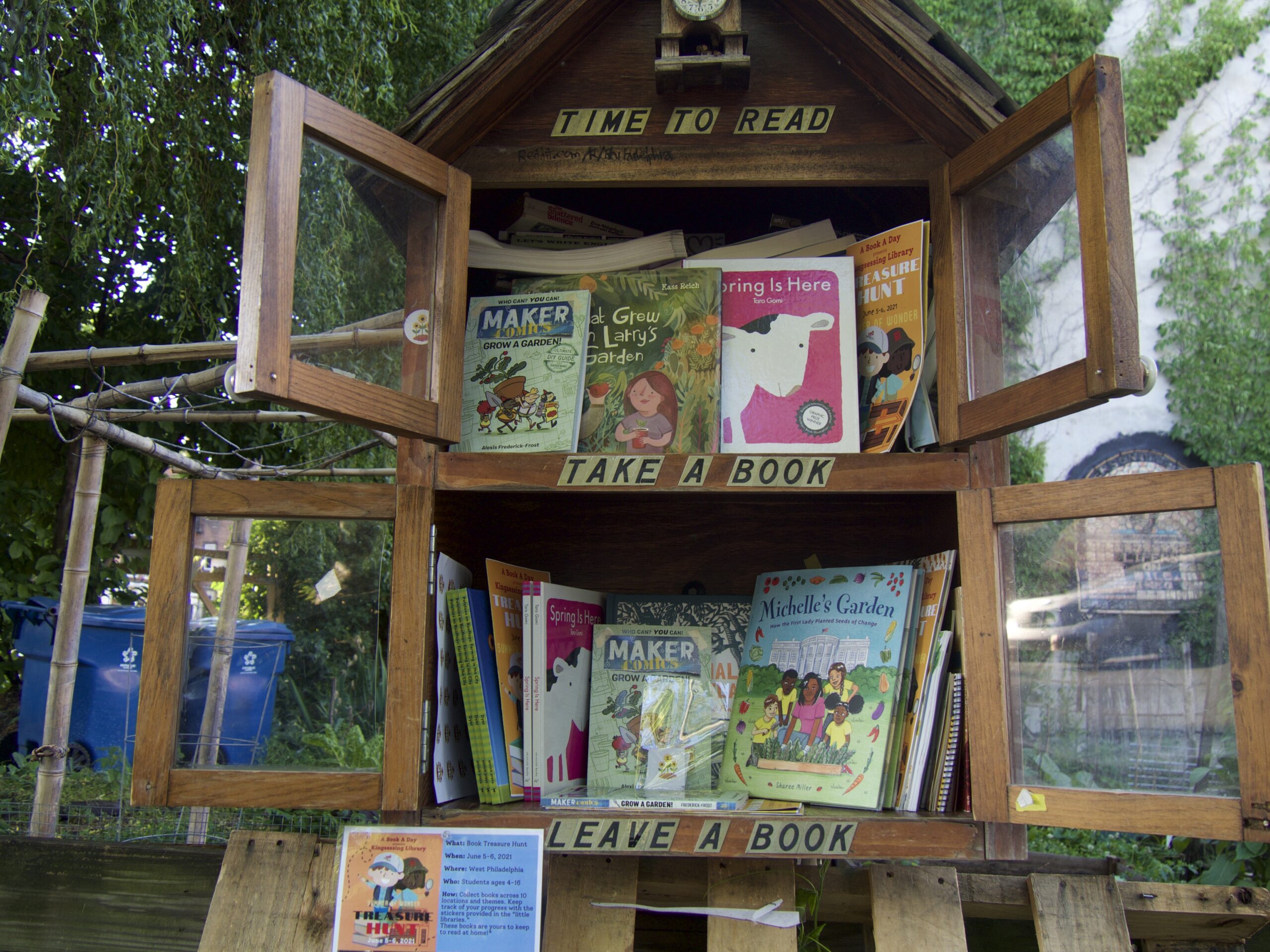 As children took books from the small libraries, their shelves were restocked. By the end of the first day of the planned two-day Hunt, all books had found owners, testimony to the event's success. Planners hope to repeat the Treasure Hunt next summer with even more books so that the Hunt can take place throughout both Saturday and Sunday.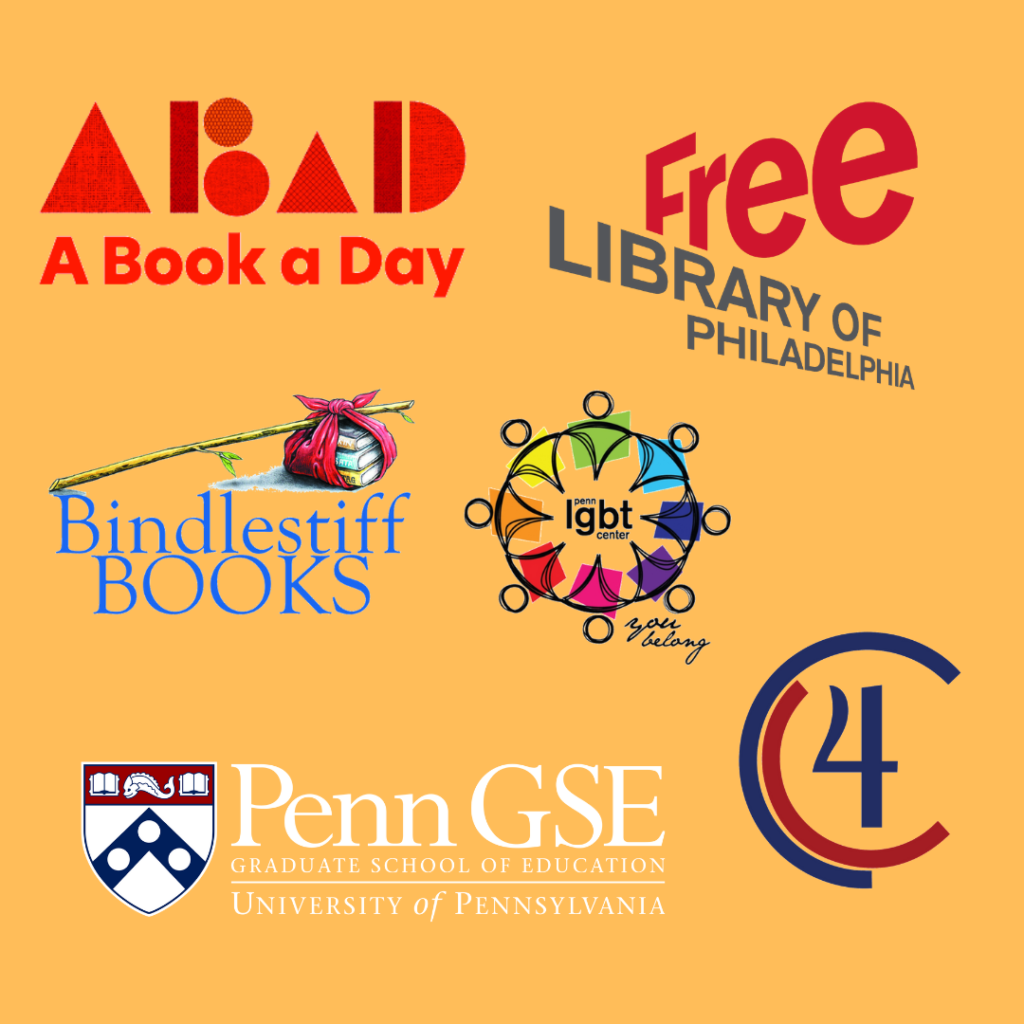 Special thanks are due to the Hunt's creators, Rachel Robinson (Kingsessing Library), and Sibylla Shererdjiska-Benatova, So Jung, and Minnie Jung (all of ABAD), for planning, map creation, and overseeing the event, and to our partners and sponsors for providing this occasion to support children's reading and help make it fun.