Books For Smiles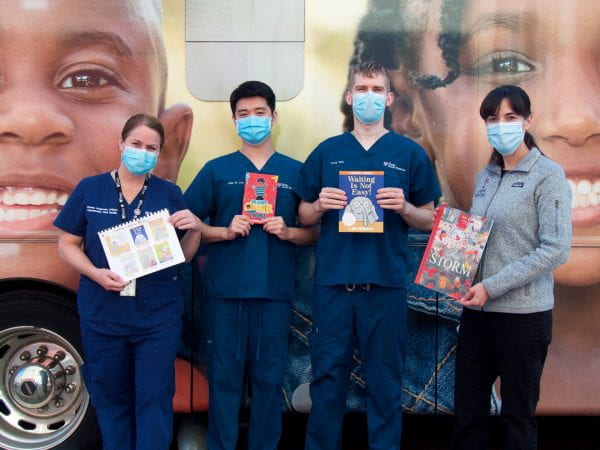 A Book A Day is proud to announce an exciting new partnership with PennSmiles Mobile Clinic, an oral health outreach program operated by the University of Pennsylvania School of Dental Medicine! Since 2003, PennSmiles Mobile Clinic has provided dental care to children in schools of West and Southwest Philadelphia aboard the PennSmiles Mobile Clinic.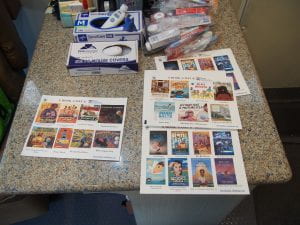 On September 24, A Book A Day made the first book delivery to the PennSmiles Mobile Clinic bus, parked at Henry Charles Lea Elementary School, along with posters listing all the titles.
Our team selected thirty-two titles, ranging from K-8, and made booklets for the kids to safely select their book without browsing the boxes.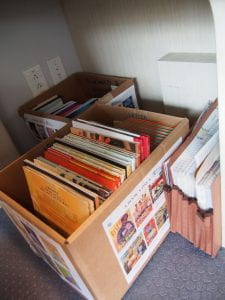 We established a routine book delivery to the PennSmiles Mobile Clinic bus so that many students coming to the Henry Charles Lea and Locke's Public Shcool locations can take home a brand-new hardcover book. Patients can choose from a vast selection of illustrated stories to add to their home libraries and share with their siblings and caregivers.
A Book A Day is thankful for this new partnership that helps us find creative ways to continue serving students and families of West Philadelphia by providing access to books to ensure children receive equal opportunities to read and learn.
A quote from two siblings: "We are so excited to have two new books to read!"
Thank you to the frontline workers, who are the real heroes of our time.
---
Give Kids A Smile
Give Kids A Smile provides underserved children with free oral health care. An event was held at Puentes De Salud, a nonprofit that provides health care services to Philadelphia's Latinx community, on April 28th. We donated various books including Spanish-language books which were distributed to the kids who participated in the event. A special thank you to Dr. Shabnam Sedaghat from the Penn Smiles Mobile Clinic for making this collaboration possible.